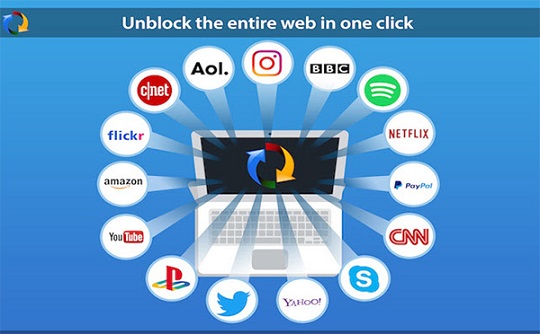 Tuxler
Tuxler for Mac is a Cross-platform residential VPN for accessing and sharing Internet connection locations from all over the world, while keeping your real location private.
Overview
Tuxler free VPN will protect your privacy and allow you to access any website. Tuxler What makes Tuxler unique is the fact that its participants can share their Internet connection location in a social proxy network, but without knowing who is who. Your privacy is protected. Tuxler's service can be accessed via the desktop client, which features a very simple user interface. In the main window, you are provided with an option to change your IP address automatically every couple of seconds or minutes.
Tuxler is a leading provider of residential VPN servers, because we make sure that our customers get the most in terms of security and performance. We know that you value your online privacy, and we know how much you want to keep your personal information secure. When you sign up with Tuxler, you will not only get a selection of free residential VPN servers, but you will also have the option to sign up for one of our premium packages. While a free VPN can give you some security, we strongly encourage you to consider looking at some of our other options.
Tuxler Features
- Access Every Website
- 70.000+ random proxies available for your use each month: Thanks to special Tuxler architecture all our proxies are random, this makes Tuxler virtually unblock able and allows you to access any website
- Exclusive proxy pool that constantly refreshes itself: Our proxies donít stay the same, they refresh themselves all the time. This guarantees that Tuxler will stay unblock able. Proxies are exclusive to our network just for your use.
- Trusted by 300.000+ users from over 92+ countries in the World: All those users made over 400.000.000 connections using Tuxler
- Residential IPs only: 100% of our IPs are genuine residential
- 100% FREE no limitations: Tuxler is the only 100% FREE VPN. It is and it will always remain FREE to use. You can use it for as long as you want and transfer as much data as you want.
- Residential IPs from over 182+ different internet service providers from different IP blocks
- Works on Windows and Mac: You can use Tuxler on Windows and Mac
- Secure your connection: Use Tuxler and get full online anonimity anonymity!
Free Residential VPN
Tuxler is one of the best VPN providers on the web, and weíll do everything we can to protect your privacy. Even if you just want to add another layer of security to your business, we have everything you need to keep your files free from harm. We can give you a free VPN server, but we have paid options that can fit any kind of budget. We have some of the best free VPN servers on the market, because we use the most state-of-the-art implementation methods. As a VPN provider, we want to make sure youíre part of the most secure network, which is a major concern for any business. Even individuals can benefit from the best VPN service, because it can give them a level of security they can only find with end-to-end encryption.
What is End-to-End Encryption?
End-to-end encryption (E2EE) is a communication method where only the people involved can see whatís taking place. It can prevent eavesdropping and other types of surveillance by anyone who might want to tune in. This can include telecommunication and Internet providers through which the connection may be provided. The purpose of end-to-end encryption is to prevent surveillance and tampering by third parties, and it makes sure that data is sent through a secure channel. The encryption process is done at every end of the connection, and each party must know the proper encryption key. Otherwise, they wonít be able to access the data. Thatís why itís considered to be one of the most secure encryption methods known to exist. This type of security can be offered by a free VPN, which uses end-to-end encryption for its security. And you donít have to have a complicated setup to get it. A VPN provider can offer a server thatís already set up on the back end, so you donít have to worry about your activities being monitored by someone else.
Can I Get What I Need from a Free VPN?
A paid product will give you better quality, but you can get most of what you need from a free VPN service. There are plenty to choose from, but not all of them can deliver what they promise. So, you need to determine if theyíre offering the security that theyíre advertising. The same can be true for a paid service, because thereís a good chance they wonít risk their reputation by selling a substandard product. Free VPN services are usually supported by ads, and some of them only offer a limited amount of bandwidth every month.
Performance should also be a major concern, which is true for both free and paid VPN providers. You might also be restricted on the number of servers to which you connect if you go with a free VPN.
If you want to find the best free VPN service, you need to do your research. Look at their performance and their reputation, and you should do your due diligence about every company youíre considering. It will keep you from getting a worthless product.
Itís always a good idea to find out what other people are saying about the company. Customer reviews are an excellent resource, because you can get more accurate information about their reputation. Check out other places on the web, so you can find out what other people are saying about them. Itíll keep you from getting hamstringed by an illegitimate company.
How Can I Find a Free VPN Service?
With all the companies out there, it can be hard to find the best free VPN service, and there may be no way to know if theyíre offering what they promise. So, you may be wondering if you can get quality from a free VPN.
Here at Tuxler, your privacy is our business Ė not someone elseís. We have everything you will ever need from a VPN provider, and we offer the best VPN service on the market. Weíll make sure youíre free from hacking, online theft, and surveillance. And we want to give you the most secure Internet connection you can have. We pride ourselves in having one of the best free VPN services out there.
We have several upgraded packages, and all of them offer the same level of security. If you need extra features, youíll be able to find a plan that will meet all your needs. Either way, youíll be able to find a solid Internet connection thatís both safe and secure.
No matter what your budget is, we have a plan thatís right for you. You can try one of our free servers if you want to give us a ďtest drive,Ē but we have more comprehensive plans as well. Whichever route you decide to take, you can be sure to have the most secure VPN provider at the helm.
You shouldnít settle for a service thatís second-rate, which is why you want the best VPN service you can find. And you can get it all at Tuxler. Whether you want a free VPN or a paid service, you will get the most in both performance and security. Thatís what makes us stand out against the competition.
When you work with us, you can be sure that any information we receive on our end will be secure, and weíll never sell it to anyone. We value your privacy, and weíll honor our commitment to you.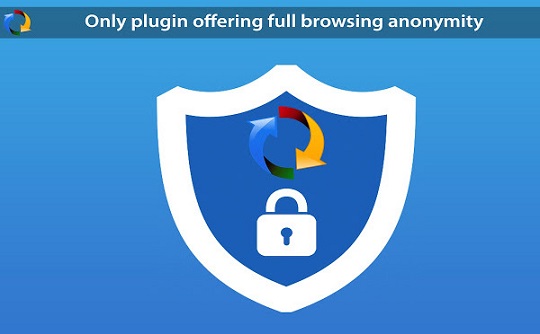 Tuxler Free Download
-
Download Tuxler for Windows
-
Download Tuxler for MAC
-
Download Tuxler Chrome Extension
-
Download Tuxler Firefox Extension
Frequently Asked Questions
Residential VPN Services Available For You
While youíre connected to the web, your information and browsing history are out there. And thereís nothing stopping your service provider from selling it. Itís an uncomfortable truth of which many internet users arenít aware, and this openness about surfing the web can leave you more vulnerable to viruses and other cyberattacks. Thatís why you need to look at some residential VPN services.
What a VPN Service Can Provide
A VPN service will redirect your traffic so your computer, phone, and other devices remain hidden as you connect to various websites. And it will encrypt the data stream between you and any point on the web, which can make it indecipherable to anyone who intercepts it. The only negative is that an online VPN service has access to your information, so itís important to find one thatís reputable. In 2015, it was discovered that a free VPN service was selling the bandwidth of other users to its paying customers. In this scenario, someone else could be using your internet connection. The reality is that most people donít care about online privacy 80% of the time. Itís the other 20% is where a new VPN service can come in handy. A VPN uses end-to-end encryption to encapsulate the data stream between your computer and the web. It can secure your session so people canít hijack your data, and this problem can occur in open Wi-Fi areas (like coffee shops). A VPN can protect you from identity theft, because it will hide your IP address. So, it will be harder for someone to track you. You can set up your own VPN server, but you may not have the technical knowledge to do so. Instead of going through all the details of setting up the right protocol, you can work with a new VPN service that will have it all set up for you. Itís important to find a reputable company so you can get the level of security you want, and many of the free providers are run by hackers.
How a VPN Service Encrypts Data
A new VPN service can encrypt the data in several different ways, but it will depend on the protocol that the server uses to secure the data stream. There are two types of VPN servers, which are explained in more detail below. Remote Access VPN Servers
A remote access VPN server will let a user connect to a private network and use its service from a remote location. The connection occurs on the internet, and itís secured with end-to-end encryption. A corporate employee who needs to work while he or she is out on the field can connect to the company network through a remote access VPN, which can allow this person to access any resources or files that are on the network.
If someone wants to use it for his or her own personal use, he or she will use an online VPN service to bypass regional restrictions and to gain access to websites that have been blocked. And the same is true for someone whoís concerned about online security. The userís online activity will remain virtually anonymous, which will make them less vulnerable to attacks.
Site-to-Site VPN Servers
A site-to-site VPN can also be called a router-to-router VPN, and itís mostly used in corporate networks. Companies may have offices in different locations, and they can use a site-to-site VPN to link them together. When a company is connected in this manner, itís referred to as an Intranet-base VPN. But when one company is trying to connect to another in the same way, itís called an Extranet-based VPN. A site-to-site VPN creates a virtual bridge between two networks that are far away from each other, and it will connect them through the internet so they can have a secure line of communication. Because these servers depend on router-to-router communication, one of them acts as a VPN client. And another is used as a VPN server. However, the communication between the routers only starts after they have been authenticated.
VPN Protocols
Every one of these VPN servers uses one of several protocols, and each one has a different set of features and levels of security. The common types of VPN protocols include:
Internet Protocol Security (IPSec) Ė Secures the tunnel of communication across an IP network, and it encrypts each data packet throughout the session.
Layer 2 Tunneling Protocol (L2TP) Ė Is combined with another VPN protocol (like IPSec) to make the connection more secure. It creates a tunnel between two points that have been secured with L2TP, and the second protocol encrypts the data packets that pass through it.
Point-to-Point Tunneling Protocol (PPTP) Ė Forms a tunnel and encapsulates each data packet. Point-to-Point Protocol (PPP) is used to secure the data thatís sent between two connections, and itís one of the most widely used VPN protocols.
Secure Socket Layer (SSL) and Transport Layer Security (TLS) Ė Both of these protocols create a secure connection through a web browser and are specific to certain applications. Theyíre commonly used on ecommerce websites and by internet service providers, and it doesnít require any action from the user.
OpenVPN Ė An open-source protocol thatís useful for setting up both types of VPN servers, and it uses both the SSL and TLS protocols.
Secure Shell (SSH) Ė Creates a secure tunnel of communication when data is passed to and from a specific point, and it makes sure that itís encrypted. The connection is made by the SSH client, and the data is transferred from a local port on a remote server.
Why should you use Tuxler, when it is the matter of online security?
The world of the internet is amazing and full of opportunities. However, userís online security always remains in the discussion. We cannot keep ourselves safe and secure without taking some precautionary measures. The use of the Virtual Private Networking or proxies is one of the most shared and viable methods available.
What are Encrypted Tunnels?
Encryption and tunneling are the two terms which we frequently hear whenever we talk about virtual private networking. In fact, the addition of encryption is something that makes it secures and invincible. Individual protocols are used for the encryption and decryption of the information being shared between a VPN server and client. As an example consider a concealed highway which allows access to authorized vehicles only. The tunneling technology is great news as it enables us to continue with our existing ISPs and makes it possible to use the public internet. This tunneling technology is a revolutionarily one. It is an excellent answer to the hacker and crackers. It is very hard to break into this security provision Ė a fact which is making VPNs a better choice.
VPN vs. Proxies
Many questions rise in mind when it comes to the difference between the proxy-based web browsing and virtual private networking. Let us tell you Ė a VPN is way better than proxies. It is fast, reliable, secure and much better technology wise as well. Proxies are a temporary solution while the adoption of a virtual private networking scheme can be considered as a permanent settlement. The communication between the client and the proxy server is done with the aid of the public internet. No additional encryption protocols are used. Ina addition to this, several service providers are denying access to those who are using proxy based networking solutions. Several so-called proxy vendors are used to collect and sell the information of their users to third parties. Whereas Virtual Private Networking connection services are maintained and offered by qualified professionals.
Conclusion
To conclude Tuxler works on Mac operating system and can be easily downloaded using the below download link according to Demo license. The download file is only 10.2 MB in size.
Tuxler was filed under the General category and was reviewed in softlookup.com and receive 5/5 Score.
Tuxler has been tested by our team against viruses, spyware, adware, trojan, backdoors and was found to be 100% clean. We will recheck Tuxler when updated to assure that it remains clean.
Tuxler user Review
Please review Tuxler application and submit your comments below. We will collect all comments in an effort to determine whether the Tuxler software is reliable, perform as expected and deliver the promised features and functionalities.
Popularity 10/10 - Downloads - 588 - Score - 5/5

Category:
General
Publisher:
Apertime Technology LLC
Last Updated:
05/09/2019
Requirements:
OS X 10.10 or later
License:
Demo
Operating system:
Mac
Hits:
1758
File size:
10.2 MB
Price:
Not specified
Name: *

E-Mail: *

Comment: *